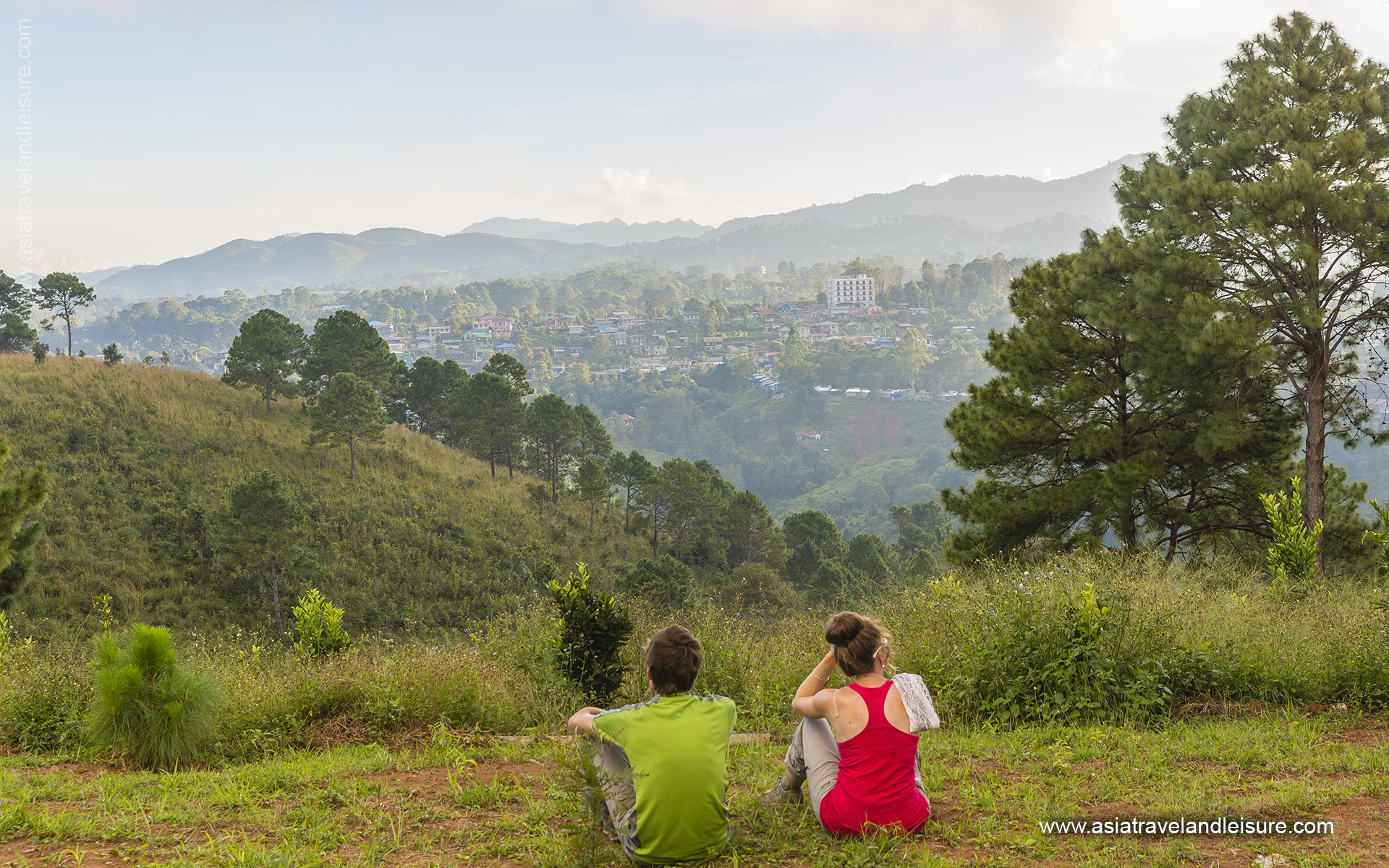 For nature lovers and those who like the off beaten track hiking, this is designed for you. The trip is only available for few months in dry season when it is passable through the unpaved, dusty and bumpy road. You should expect basic accommodation, uncomfortable bed and cold water. But the reward worthwhile when you find yourself the only foreigners there and the beautiful jungles, river and valleys.
Start city: Mandalay
End city: Bagan
Duration: 5 Days & 4 Nights
Departure: Private Tour. Daily, upon your request.
Cities to visit: Mandalay - Monywa - Alaungdaw - Bagan
- Extendable with optional tours from Mandalay and from Bagan
Note: This private tour requires minimum of 2 passengers to operate
Prices are quoted in US Dollars per person, double occupancy.
Day 1: Mandalay – Monywa – Po Win Daung
Leave Mandalay for a 3 hour drive to Monywa, a typical Burmese town on the banks of the Chindwin River. On the way, visit Thanboddhay Pagoda, where more than 500,000 Buddha images cover every wall and archway of this huge Buddhist temple. Also visit Bodihtataung Pagoda and the largest reclining Buddha image in Myanmar, 100m long and 27m high.
Cross the Chindwin River and proceed to Po Win Daung. This extraordinary complex consists of 947 sandstone caves dug out of the hills and contains what is considered by archaeologists to be the richest collection of mural paintings and Buddhist statues in South-East Asia. Recently opened to foreigners, Po Win Daung with its unique, precious frescoes, some dating from the early 17th century, is a must to see for anyone with an interest in Buddhist Arts. A few hundred metres from the caves is Shwe Ba Daung, another very interesting site where monasteries and temples are carved out of narrow cliffs.
Meals: N/AAccommodation: Hotel in Monywa
Day 2: Monywa – Alaungdaw Kathapa National Park
Leave Monywa early for 5 hour drive to Aluangdaw Kathapa National Park, the largest park in Myanmar. The drive is a bit bumpy and dusty on the unpaved roads and only passable in dry season (Nov to Mar).
The National Park is not very well known for travelers but for Burmese, it is more of a religious site which draws at least 30,000 pilgrims a year.
Upon arrival, have lunch and short refresh before waking the path to shrine of Alaungdaw Kathapa. Option with elephant ride crossing the forest and river.
Alaungdaw Kathapa was an enlightened monk of Gautama Buddha. Legends said that when the monk passed away, his body could not be burnt until a new Arimaytaya Buddha come to this world. His body was kept in a cave with a stone door covering the entrance. It is still there with gold leaves gilded by devotees.
Meals: BreakfastAccommodation: Very basic accommodation
Day 3: Jungle trekking
We will spend whole day today for trekking in the forest which is beautiful with large teak trees, mountains & valley. Some animal can be seen such as monkeys, birds and big owls. Part of the trek, you will walk along the curved river, see the thousands of years of the stone walls which created banks of the river.
There are no trails to follows and travelers are not allowed to hike in the forest on their own, a ranger is required.
Meals: BreakfastAccommodation: Very basic accommodation
Day 4: Alaungdaw Kathapa National Park – Monywa
Enjoy some last minute with the nature before taking a 5 hour drive back to Monywa.
Check in your hotel and enjoy leisure time exploring Monywa Town and some of its highlights in the surrounding area.
Meals: BreakfastAccommodation: Hotel in Monywa
Day 5: Monywa - Pakkoku – Bagan
After breakfast at the hotel, leave Monywa along the rarely visited east bank of the river passing traditional villages where farmers climb the palm trees to extract the juice from which they produce palm tree sugar. Stop in Pakkangyi to visit one of the oldest surviving wooden monasteries in Myanmar. Continue 20km south to Pakokku, a lively, typical Burmese city with a strong craft work tradition producing colorful woven blankets, papier-mâché toys and traditional sandals. Continue by car to Bagan. Arrive late afternoon and relax.
Meals: BreakfastAccommodation: N/A
Accommodation with daily breakfast at selected hotels
Private tours, transfers and all services as mentioned in the itinerary
Services of a private driver and vehicles
Service of English speaking guides in every location
Entrance fees for all mentioned sights visited
Meals as mentioned in the itinerary
International flights
Meals other than those mentioned in the itinerary
Early check-in and late check-out at hotels
Personal expenses (such as laundry, telephone, drinks, etc.)
Tips for guides and drivers
Personal travel insurance
Myanmar Visa fees (more at www.myanmartours.com/visa.html)
Did you know? All of our tours are private and daily depart. Myanmar Tours can organize any additional accommodations, domestic and regional flights.
Call us on 0084 914 787 986 to speak to one of our experts.